Francisco Barrera
email: fbarrera@sas.upenn.edu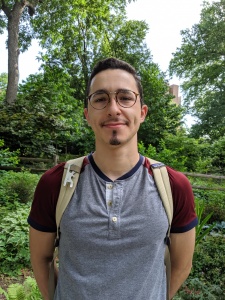 Francisco is rising sophomore in the VIPER program studying Materials Science & Engineering and Physics with a concentration in business. Coming from sunny Miami, Florida, he hopes to one day go back home and start a solar-technology-based business. Aside from these career interests, Francisco likes playing soccer and volleyball, and enjoys reading in the evening.
Francisco is interested in researching solar cells with high mass-to-energy-output ratios for use in space-based solar power which, he believes, is the future of sustainable energy.
 Linda Lin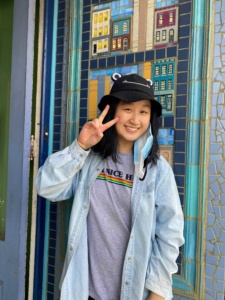 Linda is a rising sophomore studying Materials Science and Engineering with a concentration in electronic and optical devices. She's from the beautiful city of Vancouver, Canada and has always been inspired by her surroundings to pursue her interests in clean tech. After completing school, she hopes to continue working in the development of novel materials for energy purposes. Outside of school, Linda enjoys paddling and skateboarding, and she can often be found attempting to finish a book in one sitting.
Her research focus currently surrounds investigating the electronic properties of 2D material solar cells, as well as the potential for novel materials to be integrated with existing technology in new and exciting ways.
---
Hyong Min Kim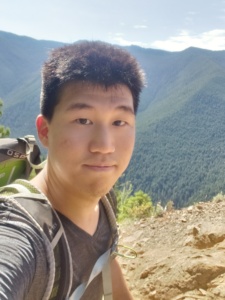 Hyong Min Kim is a senior majoring in electrical engineering at Penn. He is from Seoul, South Korea, and is a dual citizen of both Korea and the US. His research interests lie in the fabrication and characterization of electronic, memory, and optoelectronic devices using novel 2D materials. Currently, he is investigating light matter coupling and band tuning in transition metal dichalcogenides for optoelectronic applications. Hyong's other great passions include swimming, listening to music, hiking, and reading history books. After completing his undergraduate education, Hyong hopes to continue research in the intersections of material science and electrical engineering, and to one day become a pioneer in humanity's technological frontier.
---
Kyle Wu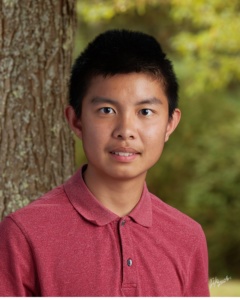 Kyle is a rising sophomore studying electrical engineering. He hails from beautiful Santa Rosa in California's Wine Country. Outside of school, Kyle enjoys hiking, chess, and playing basketball. Kyle's current research centers around simulation-driven design of novel AlScN-based ferroelectric transistors and the potential for new ferroelectric materials to be integrated into existing CMOS and other semiconductor technologies.